Nuclear Non-Proliferation Treaty
A world free of nuclear weapons would be a global public good of the highest order.

— UN Secretary-General Ban Ki-moon
The Nuclear Non-Proliferation Treaty (NPT) is the cornerstone of the global nuclear non-proliferation regime. The treaty has three pillars: nuclear disarmament, nuclear non-proliferation and peaceful use of nuclear energy. It was opened for signature in 1968 and entered into force in 1970.  More countries have ratified the NPT than any other arms control and disarmament agreement, a testament to the Treaty's significance, and it represents the only binding commitment in a multilateral treaty to the goal of complete disarmament by the nuclear-weapon states.
The 2010 NPT Review Conference succeeded in adopting a substantive final document including 64 point forward-looking action plan and reaffirmed the importance of the 1995 Resolution on the Middle East, seeking to establish a zone free of nuclear weapons and other weapons of mass destruction in the Middle East. A series of Preparatory Committees were also organised in preparation for the 2015 NPT Review Conference. The 3rd session of the Preparatory Committee (PrepCom), from 28 April to 9 May 2014 in New York, is the last session prior to the 2015 Review Conference.
The Non-Proliferation Treaty and Asia and the Pacific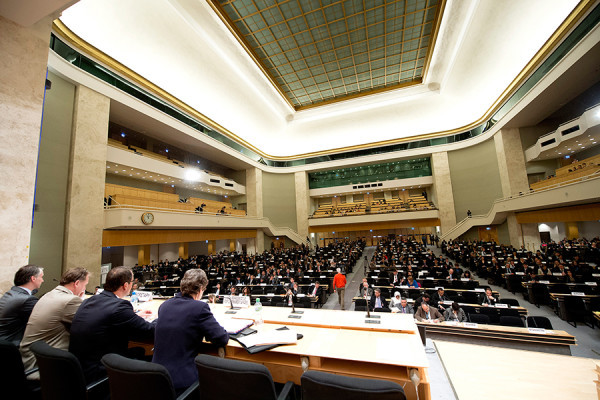 States in Asia and the Pacific have been at the forefront of global efforts to implement the NPT. Since 2010, Australia and Japan have spearheaded the Non-Proliferation and Disarmament Initiative (NPDI), a cross-regional ministerial-level group focused on practical steps to take forward the consensus outcomes of the 2010 NPT Review Conference.  In the last PrepCom, they submitted a series of working papers.
Three of the world's five nuclear-weapon free zones are found in the region in addition to Mongolia, a single-state nuclear-weapon-free zone.  These are the Treaty of Rarotonga in South Pacific, the Treaty of Bangkok in Southeast Asia, and the Treaty on a Nuclear-Weapon-Free-Zone in Central Asia (CANWFZ).
While the NPT enjoys strong regional support, the treaty nonetheless faces challenges, including from three states in the region that currently sit outside the treaty: India, Pakistan and the Democratic People's Republic of Korea (which withdrew from the treaty in 2003). The two other states currently outside the NPT are Israel and South Sudan.
In preparation for the 2015 Review Conference, UNRCPD has offered full support to states in the region to help fulfill their commitments under the NPT towards the aim of the treaty: a world without nuclear weapons.